15 Dec

Is Invisalign Good?

Posted by: Jodie Blades Dental Nurse NVQ Level 3
Medically reviewed by: Dr Jill Daus Specialist Orthodontist GDC: 208352 Lingual Brace and Invisalign Specialist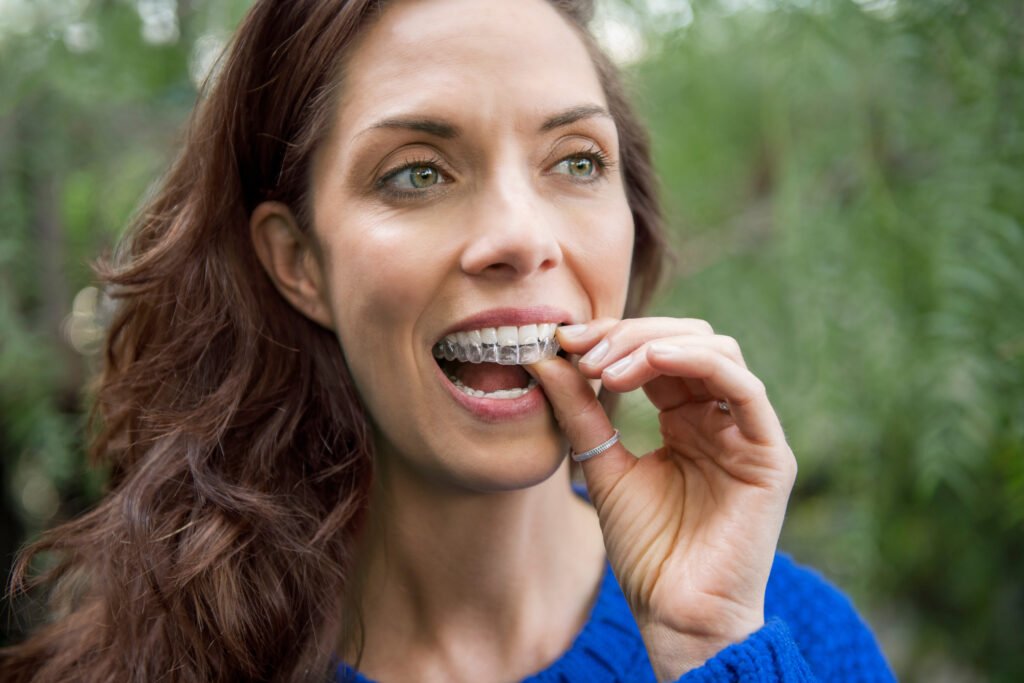 It's a really advanced treatment with so many benefits! Treatment with a Diamond Provider is undoubtedly good... In fact, it's great!
You know what it is, but is Invisalign good?
by Willow Tree Dental and Orthodontic Centre on Orthodontics, Clear Aligners and Invisalign
Traditional braces and their more modern alternative, Invisalign, are both designed to achieve the same goal – straighter teeth. You may be curious; what are the major differences between them. And what makes one better than the other? Though both serve the same purpose Invisalign is emerging as a preferable option for many reasons. Here we explain how exactly Invisalign works, how it is used, and why it's a preferable option to your typical metal braces.
WHAT IS INVISALIGN?
The SmartTrack Aligners are transparent plastic aligners that are used to adjust the alignment of your teeth. Invisalign offer a less obvious, more covert alternative to traditional fixed braces.
The removable appliances have been proven effective in straightening mild to complex teeth misalignments. Each set of aligners are custom-made to move your teeth little by little. The SmartTrack material allows the aligners to fit snugly over your teeth, and which is clinically proven to improve control of tooth movement with efficiency and accuracy.
HOW DOES INVISALIGN WORK?
You start with an impression that is sent to AlignTech along with an expert orthodontic prescription (this is the difference between a good or a bad treatment outcome!). The software then generates you a 3D ClinCheck! Which is a virtual simulation of your treatment from now, to your finished result and everything in between.
If you are happy with the proposed outcome then we 'approve' your treatment and your aligners are digitally printed in SmartTrack Aligner Material and shipped to us to fit at your next appointment! You have to wear them for 22 hours a day.  Keep it up and you'll be able to see the difference week by week!
Aligners are changed at home every week to two weeks (this is case dependent) and replaced with slightly altered alignments so that they can maintain pressure and move your teeth comfortably towards their final position. If done consistently, you can achieve a brand new smile in as little as 3 months!!
WHAT MAKES INVISALIGN GOOD?
1. THEY'RE REMOVABLE
One of the more blatant reasons why Invisalign is good is the fact that it is removable. You can eat, drink, brush, and floss without any problems because you can easily remove the trays before meals or before doing your oral health routine and for important events or work meetings.
2. ALMOST INVISIBLE
Using Invisalign is one of the most aesthetically pleasing ways to straighten your teeth as it doesn't have visible metal wires and brackets. Since they're clear aligners, it's much more attractive when you smile as they are designed to look like you have nothing on!
3. MORE COMFORTABLE
Invisalign is made with soft plastic which makes them much more comfortable to wear than your traditional wire braces. While traditional braces can occasionally aggravate your soft tissues, the aligner material is smooth and doesn't present a problem. The trays gradually shift your teeth into place and save you a lot of pain and discomfort.
4. EASIER TO MAINTAIN
Eating can turn into such a hassle when using traditional metal braces. You have to be conscious of your food selection and the way you eat, not to mention make sure the food you consume won't affect the wires and brackets. You also have to carefully choose food that will not easily stick to your braces. With Invisalign, you don't have to worry about this, as you can simply pop them out before eating or drinking, and then replace them when you're done.
5. REQUIRES FEWER DENTAL VISITS
Using traditional metal braces requires you to be back at your dentists' office every six weeks. With Invisalign, you have a new set of trays that you just put in every two weeks. You don't have to go to the dentist to get anything adjusted. You will only be required to do occasional visits to the dentist so they can also monitor your teeth's progress.
6. MINIMISES DAMAGE TO TEETH
Using traditional braces can make patients more susceptible to the demineralisation of the teeth, because of the brackets can prevent you from fully cleaning your teeth. This lack of oral hygiene can also lead to root resorption or the shortening of the roots of the teeth. With Invisalign technology, you can take the trays out whenever, which allows you to maintain proper hygiene and prevent tooth damage and other oral diseases.
In Conclusion..
YES! Invisalign is Good! It's a really advanced treatment that has so many benefits. See Dr Jill Daus today to see if your a good candidate for Invisalign treatment.
Specialist Orthodontic Consultation with a Diamond Provider just £85!
Join today as a new patient and have comprehensive orthodontic assessment and discuss your brace treatment options.
request an appointment