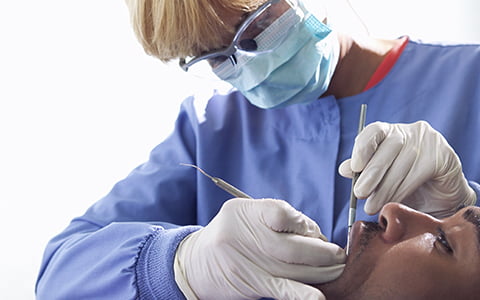 09 Apr

Fear Of The Dentist | 6 Helpful Tips To Ease Your Fears

Posted by: Jodie Blades Diploma Level 3 in Dental Nursing
Medically reviewed by: Dr Farnoosh Mimeh BDS MFDS RCS (Eng) General Dentist & Aesthetics Practitioner

by Willow Tree Dental on Dental Anxiety and General Dentistry.

For many patients fear of the dentist is a very real thing! And the idea of attending a routine appointment is an extremely nerve-wracking. As Dentists we have nothing but sympathy for those suffering with dental anxiety, with around 1/3 of Brits admitting to having a fear of the dentist! We want to address this issue – talk about the reasons why and give you some tips on how to ease you fear! Let's get your oral health in tip top condition!
Changes In Dentistry.
Dentistry has changed dramatically over the years and the cold, unwelcoming and scary environment is one of the past. It is in fact, the complete opposite – we pride ourselves on getting to know our patients and want them to feel happy and comfortable in our practice. The intimate process of dentistry should be carried out with care, kindness and respect for the patient!
There are a number of reasons why people develop a fear of the dentist: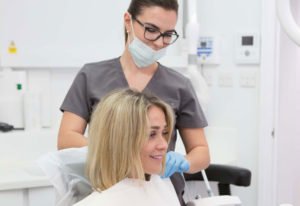 Bad Childhood Experience.
Any Dentist that does not welcome children into their practice with a kind a caring attitude has a lot to answer for in our opinion! As a Practice of Partners that are all mums – we understand how important children's dentistry is and developing good relationships with our child patients is of the upmost importance to us!
Good oral hygiene starts in childhood and teaching our kids the importance of dental visits as well as making the experience as enjoyable as possible, will in turn, prevent the need for more severe dental procedures as an adult.
Poor Oral Hygiene.
We've seen it all! Many people get anxious about visiting the dentist because they are embarrassed about their oral hygiene. We are Dental professionals and are not here to judge. It is our job to help keep your mouth healthy, so if you come to us with poor oral hygiene we will actually be happy that you have brought the problem to us – because we can fix it! Much like going to your doctor with an 'embarrassing' problem – we have seen it all and our only thought will be how we can help you.
Putting off visiting your dentist because you are ashamed of your oral hygiene – will only make the problem worse – if the problem worsens your embarrassment will only become greater – break the viscous circle and book an appointment to see your dentist today!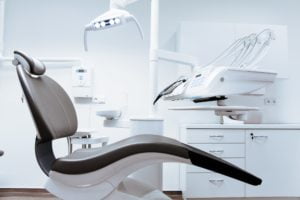 The Chair And The Drill.
We know that the idea of sitting in the dentist chair can be very intimidating, along with the sounds of the drill in the next room. Here's why the chair and tools are vital for the work we do. The mouth is a very small area and your teeth are fiddly to get to – the chairs enable us to get both you and us into the most comfortable positions to look around your mouth. Your teeth are mad of enamel, which is the hardest substance in the body! While we understand that the sounds can be unnerving we want to reassure you that the tools we use have been developed over many years to carry out these procedures and are the height of dental technology!
Having Teeth Removed.
It is no longer common practice to 'just remove' problem teeth. There was a time that the removal of problem teeth was seen as the easiest and cheapest option – we are happy to tell you this is no longer the case! A tooth removal is always the last resort or completely necessary for the overall health of your mouth. Having said that – a dentist will NEVER remove a tooth with out prior discussion – it is your mouth and your teeth so the final decision is always yours!
If you do go ahead and have a tooth removed, the procedure is a lot more painless than you might have had previously – Dentists are constantly developing their skills and with the use of anesthetics or sedation the procedure should cause very little discomfort.
Tips For Easing Your Fear.
There are a number of things you can do before your visit to help ease your fear of the dentist. Whether your Dental Anxiety is extreme or slight, we know that your fear is real and a good dentist will always accommodate your needs!
Let  your dentist know about your dental anxiety and what your fear is of – this way they can reassure you – they want you to be comfortable.
Find a Dentist you trust – visit the practice before your appointment and get to know the team.
Know that your first appointment is just a check – so you don't need to worry about having treatment.
Start small – when you do go ahead with treatment, try opting for a clean and polish first and work your way up to other treatments (if you need them).
Agree a signal with your Dentist – so you can let them know if you need a moment or want them to stop.
Wear headphones – try listening to your favourite music to help you relax and distract yourself. For more tips and information check out the nhs website

.
We hope we have helped ease some of your fears. If you would like to discuss your dental needs or book an appointment please get in touch. We'd love to hear from you.