06 May

9 Ways To Transform Your Smile

Posted by: Jodie Blades Dental Nurse NVQ Level 3
Medically reviewed by: Dr Peta Leigh BDS (Melb), BSc (Monash) Award-Winning Tooth Whitening Dentist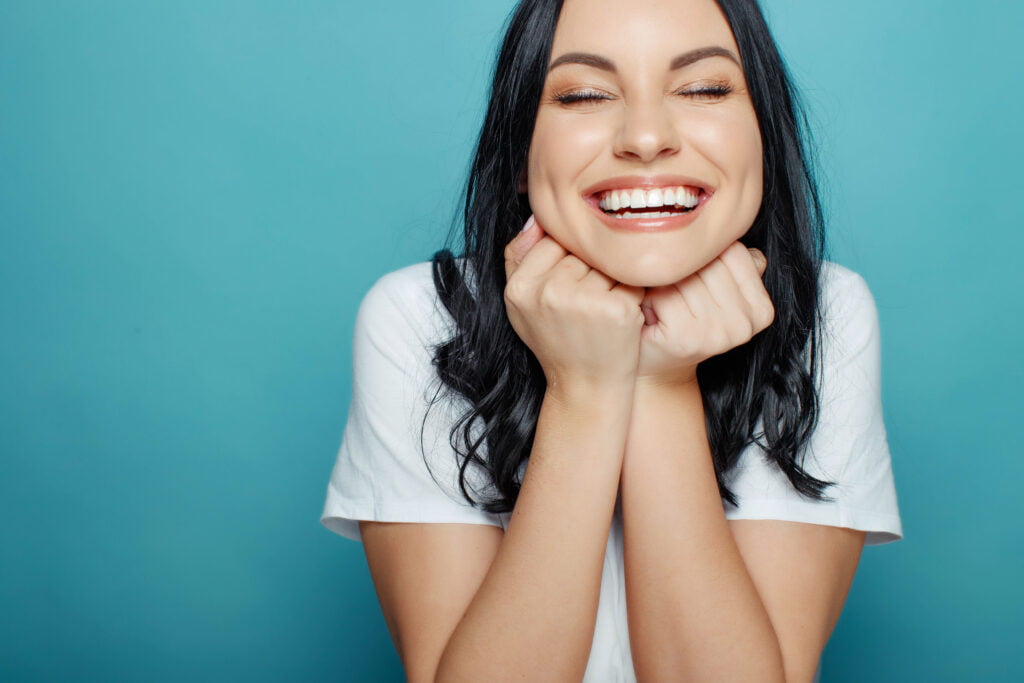 Take Advantage of Our New Patient Offer To Discuss Your Smile Transformation!
9 Ways to Transform your Smile
If you're reading this, it's likely that you've been considering how to transform your smile for some time and you're considering "What's the best treatment for me?".
You're not alone, almost all of our cosmetic dentistry patients visit us without specific treatment in mind, they have a clear goal, but they're not sure how best to achieve it.
Did you know we're Finalists in the 2021 Aesthetic Dentistry Awards? We offer a wide range of cosmetic dental treatments, so our experts can provide you with all your treatment options.
You may be surprised by the choice of treatments available to you. We'll give you unbiased advice on which option we feel is right for you, along with everything you need to make a final decision. Including interest-free payment plans!
You can discuss your Smile Makeover wishes at a New Patient Appointment for just £75!
We love braces. They're without a doubt the best way to straighten misaligned, crowded and crooked teeth. They're not an overnight solution, but the results are fantastic. They're also kind to your teeth, and they are the least invasive option.
Orthodontics keeps getting better – and more discreet. We can hide your braces behind your teeth, or swap metal brackets for clear ceramic ones. We can even transform your teeth using clear, removable aligners.
Over 10 million people have transformed their smile with Invisalign!  It moves teeth without metal brackets or wires. You can take your aligners out to eat, and best of all, they're virtually invisible.
Dental veneers are less popular than they once were, with many patients choosing less invasive treatments like braces or bonding instead. However, they're still a fantastic option for smile transformations. Using a thin porcelain covering, they instantly cover stained, chipped and crooked teeth.
We can change the size, shape and colour of your teeth for an incredible transformation. The disadvantage is that sometimes we need to remove some of your enamel to fit veneers. This can't be reversed, so we always like to explore more conservative options first.
4. Direct composite bonding
Direct dental bonding can be a more affordable, less destructive alternative to veneers. We use dental composite (the same material we use for white fillings) to artistically reshape and recolour your teeth.
We can fill chips, contour edges and change the size and shape of individual teeth. The results are very natural, and bonding doesn't damage your teeth in any way – it's completely reversible. It's not a permanent solution, unfortunately, and it's likely that you'll need to re-do your bonding every 3–10 years on average.
Enamel contouring is another technique we can use to transform your teeth. We polish small amounts of enamel to improve the shape of your teeth and balance your smile. The results are permanent, but we only take away tiny amounts of enamel so that it won't damage your teeth.
Enamel contouring is quick and painless – and it's one of our most affordable cosmetic treatments. We provide free teeth contouring with braces to patients who would benefit. We can also combine contouring with bonding for the very best result.
Practice partner Dr Peta Leigh is an award-winning teeth whitening specialist! She will design you a customised whitening protocol to ensure you get only the very best results from your tooth whitening treatment. Usually, teeth whitening protocols consist of custom-made trays and professional whitening gel to safely brighten your teeth from home.
You have full control over the colour of your teeth, so you can opt for a subtle lift, or build up your results for a more dramatic makeover. You'll have everything you need to maintain your pearly whites (contact us if you need more whitening gel). Home teeth whitening is very safe, providing your treatment is prescribed by a registered dentist.
6. Micro-Abrasion and Resin Infiltration
Micro-abrasion, when combined with resin infiltration, is a quick and painless treatment which targets white spot enamel lesions. These white spots can be the result of congenital enamel defects, trauma or appear post-orthodontic treatment. The procedure is simple and conservative and usually combined with a course of teeth whitening.
You may be pleasantly surprised by the difference a professional scale and polish can make. Polishing away surface stains and tartar will noticeably improve the appearance of your smile and leave your teeth looking whiter and brighter. Maintain your results at home with a first-class brushing and flossing routine.
8. Kavo PROPHY-Pearls Air Polish
All our dental hygiene appointments come with KaVo PROPHYpearls air polish as standard! PROPHYpearls uses high-pressure air, filled with micro-pearls that roll across your tooth's surface removing deep, resistant stains from daily indulgences like tea, coffee and red wine. Its spherical shape provides gentle but effective cleaning power!
Facial aesthetic treatments can be a marvellous addition to any smile transformation treatment. Enhancing the natural fullness of the lips and evening the balance of a smile can compliment all of our cosmetic dental treatments or can be used alone. With clinical dexterity, artistry and in-depth knowledge of smile proportions, dentists make for the very best facial aesthetic practitioners.
Do you want to transform your smile?
Looking to improve your smile? You can find out if traditional braces are a good option for you with an Orthodontic Consultation with Dr Jill Daus!
Or, if you'd like to see another one of the Willow Tree Dental and Orthodontic Centre team, contact us today!
get in touch