22 Oct

Do I need a Dental Exam?

Posted by: Jodie Blades Dental Nurse NVQ Level 3
Medically reviewed by: Dr Farnoosh Mimeh BDS MFDS RCS (Eng)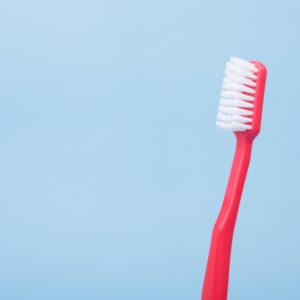 The health of your gums and teeth can deteriorate if not maintained regularly.
When do you need to have a dental exam?
by Willow Tree Dental and Orthodontic Centre in General Dentistry, Dental Hygiene, Dental Emergencies
It is very important to attend regularly for your dental exam. The National Institute of Clinical Excellence  (NICE) recommends that these should be carried out every 3-12 months depending on your dental need requirements. The health of your gums and teeth can deteriorate if not maintained regularly.
What is a Dental Exam?
At an examination appointment you would have a comprehensive assessment of your teeth and gums, your soft tissues (like your cheeks and tongue) and of your head and neck.
This may be accompanied by some routine radiographs which will aid in the diagnoses of any dental problems that cannot be seen on clinical examination. If any dental disease (…scary work for gum disease and decay) is seen, you would be notified of this and we would aim to treat this whilst it is still a small and easy to manage problem. If these problems are allowed to progress then you would potentially develop pain and further problems in the future.
Dental Exams are also are vital part of the prevention of more serious diagnoses. Oral cancer and cancers of the head, neck and lymph nodes will also be screened for as a matter of routine at a dental exam. Early diagnosis of such is incredibly important.
I have no problems, I don't need a dental exam.
We hear this one quite a bit, along with, "I moved house 5 years ago and I didn't get around to finding a new dentist". We understand that prioritising the dentist isn't always top of the list. However, it's important to note, most dental problems will not be perceived as painful until the very late stages of the disease. They grumble along and progress without an exam and by the late stages, unfortunately, a simple problem can turn in to a major dental problem and you're likely to attend as an emergency. This can complicate treatment and we always aim to treat these issues as early as possible with minimal intervention. 
Attending regularly will prevent the need to visit in an emergency. You will inevitably save money on costly dental treatments if you attend at your tailored recall and maintain good oral health. The hope is that all of our patients achieve dental health and we can set them to a 1 year recall.
Did you know, as well as regular dental exams, you should also be visiting your dental hygienist routinely?
Join Willow Tree Dental Centre Today for just £75!
We enjoy seeing and treating our patients regularly. It gives  great job satisfaction when we know that we are maintaining your oral health. With regular dental exams we can ensure that we give your teeth the best chance to look and feel great for the rest of your life.
get in touch