28 Feb

Disclosing Tablets | Do they work?

Posted by: Jodie Blades Dental Nurse NVQ Level 3
Medically reviewed by: Dr Peta Leigh BDS (Melb), BSc (Monash) GDC: 78758
Disclosing tablets and some real attention to Oral Hygiene has made an incredible difference!
What are Disclosing Tablets?
Disclosing tablets are chewable tablets, used to make dental plaque visible. The tablets, which you can purchase in Boots, Amazon and other popular drugstores, contain a dye (typically a vegetable dye, such as Phloxine B) that stains plaque.
The dye discloses how much plaque has been left behind and for how long! The darker the dye, the older and thicker the plaque.
Everyone. Everyone loves disclosing tablets, no matter their age.  Everyone is always shocked to see how much plaque is left behind and everyone enjoys seeing an improvement due to their efforts.
They're a fantastic way of getting kids interested in their oral health too! Take a look at this patient…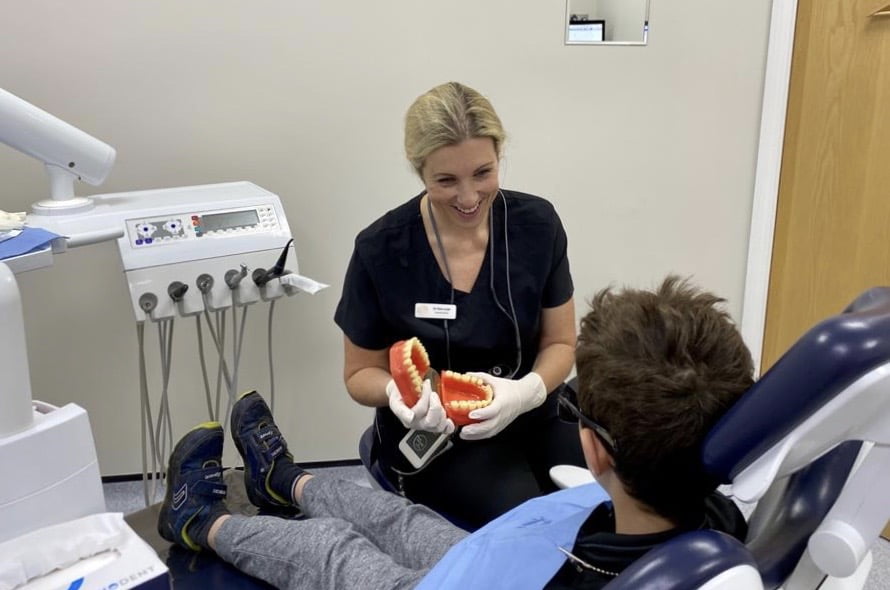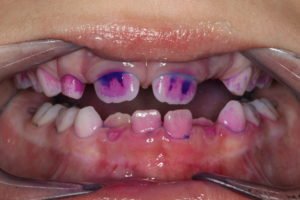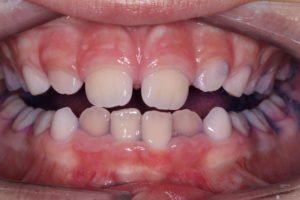 Ben came to see Dr Peta Leigh and his oral hygiene wasn't as good as it could have been. With some commitment to his oral hygiene regime, disclosing tablets and a dental hygiene session he's made such a great improvement!
This is disclosing before both check-ups.
1. Brush your teeth as you usually do
You would think that you should start with the disclosing tablet and then brush what you see, wouldn't you? But, that doesn't teach you anything at all.
By brushing your teeth first and then using the disclosing solution you see what you've missed. The chances are this is where you habitually miss. Knowing this, mean you know where to start in future.
2. Chew the tablet and swish it all around
The tablets are edible & tasteless but they're mighty powerful at turning things pink! So chew them up, swish them all around and spit the excess into the pink gently (don't say we didn't warn you!). Your lips and tongue are likely to be pink for a few hours after too, so maybe use them at home over the weekend.
3. Have a good look & Take a Selfie!
Really get to know where you've missed. The pink plaque is what's been there just that day, and the darker the plaque appears – the longer it's been missed.
We recommend that you take a Selfie for comparison after you've elevated your oral routine for a few months and then you test it again.
The tablets are a really cost-effective way of improving your oral health regime. You can repeat steps 1,2 & 3 each time you brush if you have the time and you're really keen to make a change. Otherwise repeat it weekly until you have spotlessly clean teeth, every time.
5. Tell your kids and Tell your friends
Everyone should try them and see what improvements they can make. Speak to one of the team if you'd like us to demonstrate or disclose yours or your children's teeth at your next exam!
Book a Hygiene Appointment