02 Oct

5 Common Invisalign Myths

Posted by: Jodie Blades Dental Nurse NVQ Level 3
Medically reviewed by: Dr Jill Daus Specialist Orthodontist GDC: 208352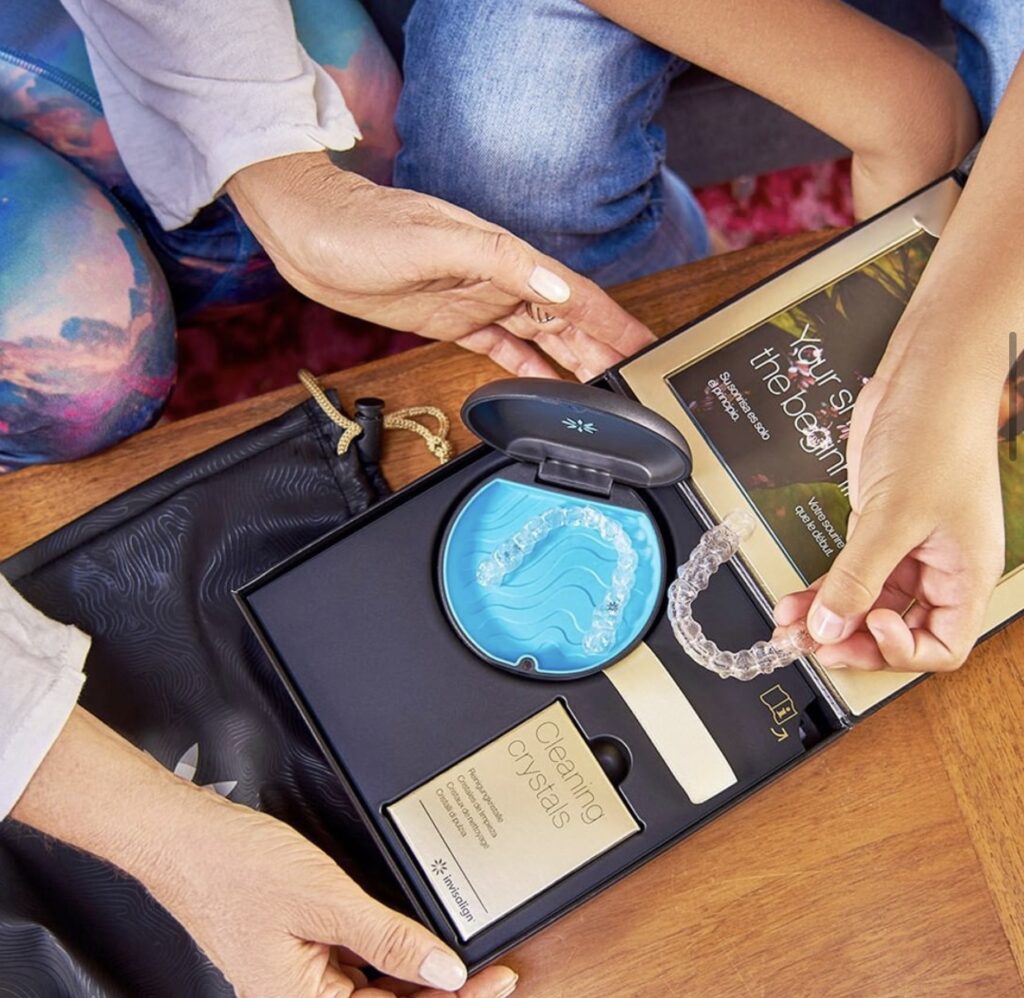 Award-Winning Invisalign Treatment with a Diamond Provider!
Curious about those popular Invisalign Myths? 5 Common myths dispelled!
by Willow Tree Dental and Orthodontic Centre in Orthodontics, Invisalign, Cosmetic Dentistry.
With cosmetic dentistry becoming more and more popular, people are seeking out ways to improve the whiteness of their teeth, conceal minor cracks and ways to correct both minor and major malocclusions and misalignments.
Orthodontics was once considered treatment for only severely crowded or misaligned teeth, but with the advent and great results of Invisalign, the demand for fast cosmetic straightening of teeth in adults has, unsurprisingly, sky rocketed.
Free e-Consultation & £200 off!
If you're thinking about orthodontic treatment with Invisalign, upload your photos with our Free e-Consultation and our Specialist Orthodontist Dr Jill Daus will be able to give you an idea of your suitability, your fee and your treatment time! Quote "INVIS200" when you submit your form or you book for £200 off Invisalign!
Many dentists offer the option of clear or invisible braces. As their name suggests, these braces are far more discreet than traditional metal train track style braces, making them the perfect way to keep your confidence up while you straighten your teeth!
One of our specialities is adult orthodontics, and when you visit us to have your teeth straightened, we are likely to recommend one of the worlds most well-known aligners. As an Invisalign Diamond Provider, you can have confidence in both your treatment and your result. We tailor all of your Invisalign treatment plans to each patient – it's not a onesie fits all treatment and experience in both Orthodontics and Invisalign aligner treatment will set you on the best path for an outstanding result!
But, as popular as Invisalign is, it does have some myths to dispel. Here, we discuss the most common myths you may come across online, allowing you to decide if this brace is suitable for you.
5 Common Myths
This brace is uncomfortable to wear
Invisalign at Willow Tree Dental is custom-fitted and, as it is made of a thin SmartTrack Aligner Material and requires no tightening, it will not be uncomfortable to wear in day-to-day life. Of course, in the first few days of wearing it, you may need to adjust your talking and eating habits, but this will be temporary – the more you talk, the faster you get used to it! (A bonus if you're a chatterbox like Dr Peta Leigh!)
Many people can't afford invisible braces
This is one of the most persistent myths about both clear and invisible braces. While the final price may seem unaffordable, our team at Willow Tree Dental are able to offer suitable patients payment plans or financing options, to allow you to spread the cost into affordable monthly payments with little or no deposit at all.  And so, cosmetic braces are more accessible for almost everyone. Brilliant!
I'm too old for Invisalign
As long as you have good oral health overall, it is unlikely that you will be unsuitable for this brace. While you will require a consultation to assess if this brace will be beneficial to realigning your teeth, many patients are able to undertake either this brace or another discreet aligner, not matter their age!
Invisible braces take longer than traditional braces
Traditional braces take 15-18 months, on average, to straighten the teeth of adults. But people usually only have fixed metal braces if they're not suitable for Invisalign treatment. The good news is if your crowding can be fixed with clear removable aligners, then its usually much much quicker! Typical clear brace treatment is from just 6 months!
The results are not as good as regular aligners
If you are not suited for invisible or clear braces, then no, the results will not be as good as the ones that could be obtained through using a traditional brace. But that's why it's important to see an experienced Invisalign provider! Case selection, assessment and treatment planning will make all the difference when it comes to your expected result and choosing the right brace for your teeth. If our team at Willow Tree Dental and Orthodontic Centre give you the green light for Invisalign treatment, we can guarantee that you will be satisfied with the final result! (We've won aesthetic awards for Invisalign treatments!)
get in touch