21 May

You need to change your toothbrush

Posted by: Jodie Blades Dental Nurse NVQ Level 3
Medically reviewed by: Dr Peta Leigh BDS (Melb), BSc (Monash) Award-Winning Tooth Whitening Dentist
Studies show that after three months of normal wear and tear, toothbrushes are much less effective at removing plaque from teeth and gums compared to new ones.
When Did You Last Change Your Toothbrush?
You should change your toothbrush every 3months. Studies have shown that after three months of normal wear and tear, toothbrushes are much less effective at removing plaque from teeth and gums compared to new ones. It's also important to change your brush after each bout of sickness. The bacteria can hide in your brush and it can lead to re-infection. Make sure you rinse your toothbrush with hot water after every brush to keep it as clean as possible.
Why Do You Need To Change Your Toothbrush?
The purpose of a toothbrush is to keep your mouth clean and healthy. It's vital you keep a your toothbrush fresh and clean to help maintain a high level of oral hygiene. When the bristles break down they loose their effectiveness in getting to all those tricky corners, where plaque can hide, around your teeth.
Other Times To Change Your Toothbrush
If your toothbrush looks visibly worn and the bristles are splayed. You could be brushing your teeth too hard? Consider discussing this with your dentist at your next exam, to get some helpful tips on brushing techniques.
If you have wear indicators. Some toothbrushes have wear indicators that let your know it's time to change your brush.
After invasive dental surgery. Procedures such as; Extractions, Gum Surgery or Dental Implants are considered 'invasive'.
After a tooth infection. Bacteria from your infection is likely to be hiding in your toothbrush, if you don't change your toothbrush you risk transferring the bacteria back into your mouth.
But, What About All That Plastic?
We agree! Did you know? A family of four can get through 16 plastic toothbrushes in a year, with the majority of them being made from non-recyclable plastics. Therefore, if you're environmentally conscious you could change your toothbrush brand all together?
Eco-Toothbrushes
Here are a few that might work for you.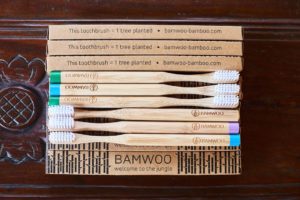 Bamwoo brushes are friendly to your teeth and the environment. The durable medium strength bristles are designed for effective cleaning without hurting sensitive gums, while the new firm bristles bring more power for vigorous brushers. Bamwoo also plant a tree for every brush they sell (a year's supply = 6 trees planted!!).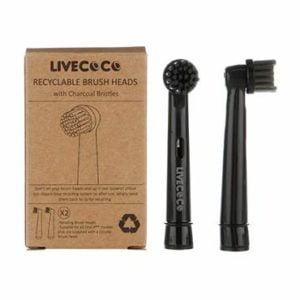 Always felt guilty when throwing away your used brush heads? There's no longer any need to feel like that! With Live Coco heads you can return  them and they'll get them recycled for you. They are only compatible with Oral-B electric toothbrushes with a circular head.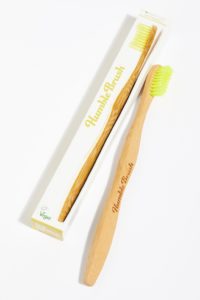 The Humble Co is on a mission to minimise waste and to help people make environmentally conscious decisions. Its toothbrushes (which have been created, designed and manufactured under the supervision of dentists) are 100 per cent biodegradable, cruelty-free and vegan.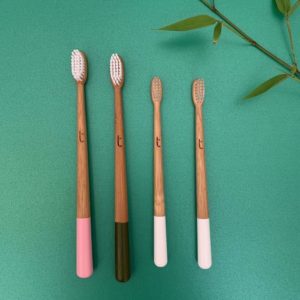 &Keep's toothbrushes are made from fast-growing bamboo while the bristles are made from renewable castor oil. Their aim is to give everyone a plastic free bathroom, and you can even set up a bamboo toothbrush subscription.
We have to admit, we've not tried the Oral B replacement head just yet – If you buy it – let us know how you get on we'd love to hear from you!
Don't forget, Visiting Your Dentist Regularly Is Important Too! Take Advantage Of Our New Patient Offer And Book A Dental Exam Today Today!