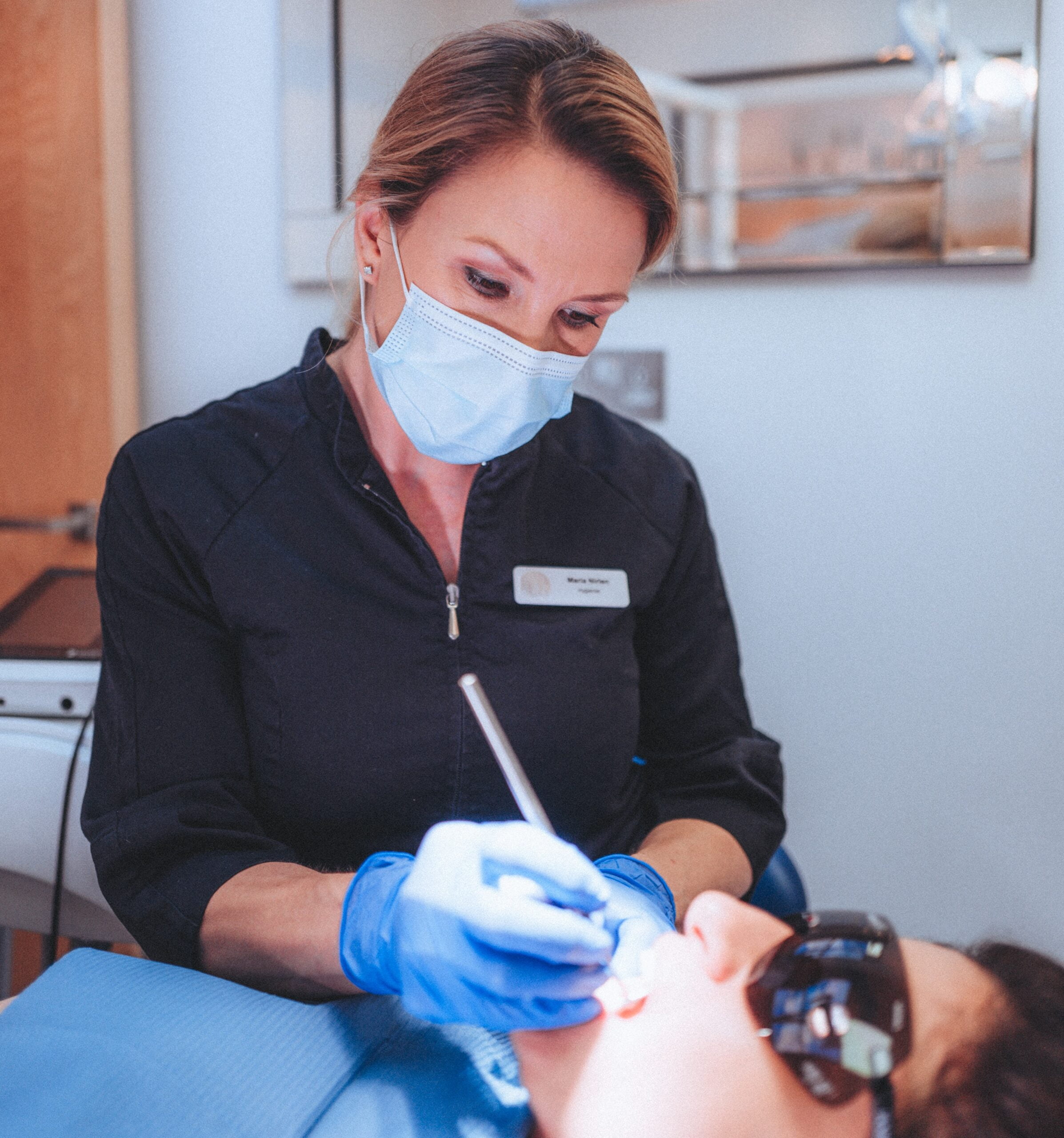 05 Aug

Elevate Your Oral Hygiene With Airflow

Posted by: Jodie Blades Dental Nurse NVQ Level 3
Medically reviewed by: Maria Nirlen Hygienist Dip Dental Hygiene Sweden 2000 GDC: 146768
The Importance Of Dental Hygiene
Regular visits to the Dental Hygienist are vital for maintaining good oral health and preventing gum disease and tooth decay.
Did you know gum disease is the most common cause of tooth loss in adults, despite the fact it is easily preventable.
In addition to a cleaner healthier mouth, dental hygiene appointments have other benefits too;
Fresh Breath – If you have bad breath you are often the last to know about it. A dental hygienist will be honest with you. Halitosis is typically caused by bacteria that are hiding under the gum line. Routine visits to our hygienist to remove the bacteria that's causing it will help you to keep it at bay at home.
A Brighter, Whiter Smile – A dental hygienist can remove surface stains caused by daily food and drinks and can even make your teeth whiter than they were before.
Your Dental Hygiene Appointment
We offer direct access Dental Hygiene at Willow Tree Dental – which means you do not need to be referred by a dentist, making it even easier to take care of your teeth and gum health.
Our expert dental hygienists Maria Nirlen and Kate Thomis will personally tailor your appointment; to ensure you receive the best possible treatment, care and advice and enable you to elevate your dental hygiene routine at home too.
Add Airflow
We are delighted to offer our patients the option to elevate their dental hygiene appointments with our Airflow service.
Our state-of-the-art air polisher provides unparalleled stain removal and a gentle, more comfortable clean, without compromise.
Sodium bicarbonate-based
5 fresh flavours to choose from
Removes stains & bacterial plaque, even in areas that are difficult to access such as pits and fissures
Better patient comfort, gentle and efficient with limited bleeding during treatment.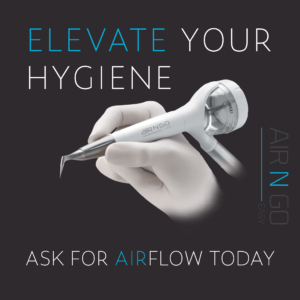 Please let us know prior to attending, if you would like to add Airflow to your Dental hygiene appointment. The option of adding this service to your appointment while you are in the chair may be possible but not guaranteed, advanced booking is advised.