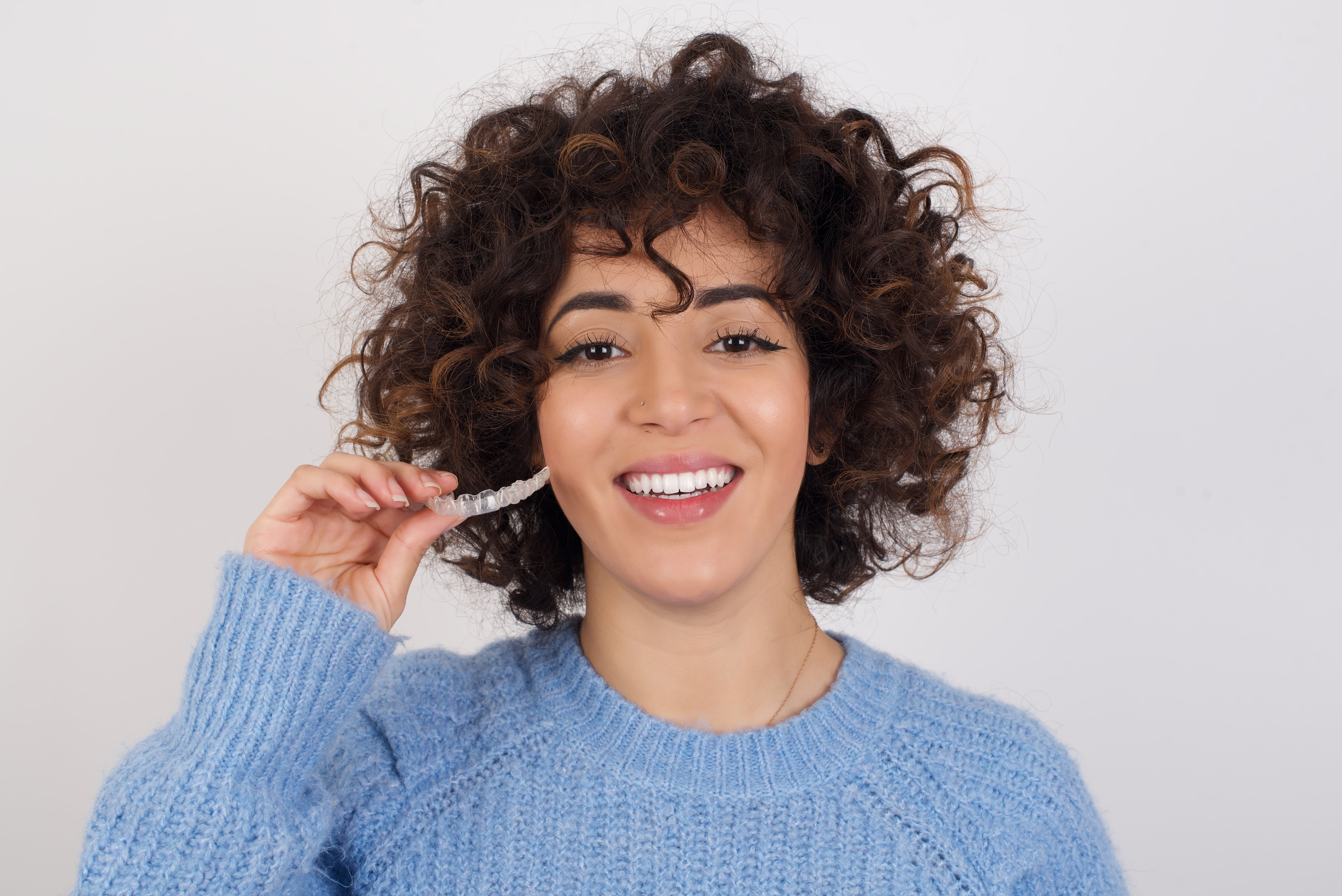 05 Mar

Do Clear Aligners Work?

Posted by: Jodie Blades Dental Nurse NVQ Level 3
Medically reviewed by: Dr Jill Daus Specialist Orthodontist GDC: 208352
Orthodontics is not a one size fits all treatment and it's important for your teeth to be fully assessed and for you to consider what results you will be happy with. Only a specialist orthodontist will be able to tell you your answer to Do Clear Aligners Work?
In short, yes! Clear aligners do work.
But the clear aligner system that you choose and how you are assessed for your suitability will have a huge affect on how well they work,  the results you can hope to achieve and the long term health of your teeth.
We've discussed the treatment and selection process with our specialist orthodontist Dr Jill Daus. Here we will explain the pros and the cons and help you to decide if you're a candidate for clear aligner treatment, such as Invisalign. 
Related: Is Invisalign Good?
Each set of clear aligners are 3D printed to the next stage of tooth movement. The gentle pressure from the new shape aligner eases your teeth into a new position. Each set of aligners are worn for 2 weeks.
Are your teeth healthy enough for clear aligners?
Firstly, are your teeth healthy enough for clear brace treatment?
Your overall dental health should be taken into consideration before any orthodontic treatment. Therefore, starting with a specialist assessment is vital.
Our specialist assessment is more than "Which treatment is right for you? And, how long it will take?". It is to make sure your teeth are healthy and to ensure that any orthodontic treatment won't be detrimental to the long term health your teeth.
It's possible to have dental problems that can only be picked up on clinical assessment or with x-rays. (Not always, but it's not uncommon).  Orthodontic treatment can have a negative effect on some issues like root resorption, gum disease and dental decay.
It is also really important to monitor these factors throughout your treatment. Which is why supervised aligner treatment is always recommended.
Supervised orthodontic treatment gives your orthodontist an opportunity to assess your dental health at every visit. To make recommendations and amendments as necessary and prevent any damage to your teeth and gums.
Will clear aligners correct your crowding?
Secondly, will your crowding or spacing or bite problems be corrected with clear aligners?
Invisalign is world leading clear aligner system. But, there are some things it just can't do. Very few, but some tooth corrections cannot be achieved without fixed braces.
Only a specialist orthodontist can answer "Do Clear Aligners Work?". The answer is different from patient to patient. Orthodontists spend an additional three years in a full-time programme which involves a postgraduate degree. This is after they have qualified as a general dentist. Their skill, knowledge and experience is unrivalled when it comes to case selection for clear aligners.
Sometimes there are additional treatments needed to give you perfect alignment such as Interproximal Enamel Reduction (IPR).
IPR involves gently reshaping and filing between your teeth to gain space in heavily crowded smiles. It can also improve the contact points and cleanability of oddly shaped teeth.
At-home clear aligners won't offer you this and won't be able to finesse and fine-tune your smile in the same way supervised, specialist Invisalign treatment will.
So, do clear aligners work?
Yes, clear aligners will work in a vast majority of cases.
Some will require a little longer than others. Some will require additional treatments such as IPR to generate some space. But the majority will be simple and effective and deliver outstanding results.
All cases need to be properly assessed to make sure you get a result that you're delighted with.
Find your answer to "Do Clear Aligners Work" – get in touch today!
or
Head to our Invisalign page for an exclusive discount on Invisalign treatment! 
Enquire Now
Invisalign