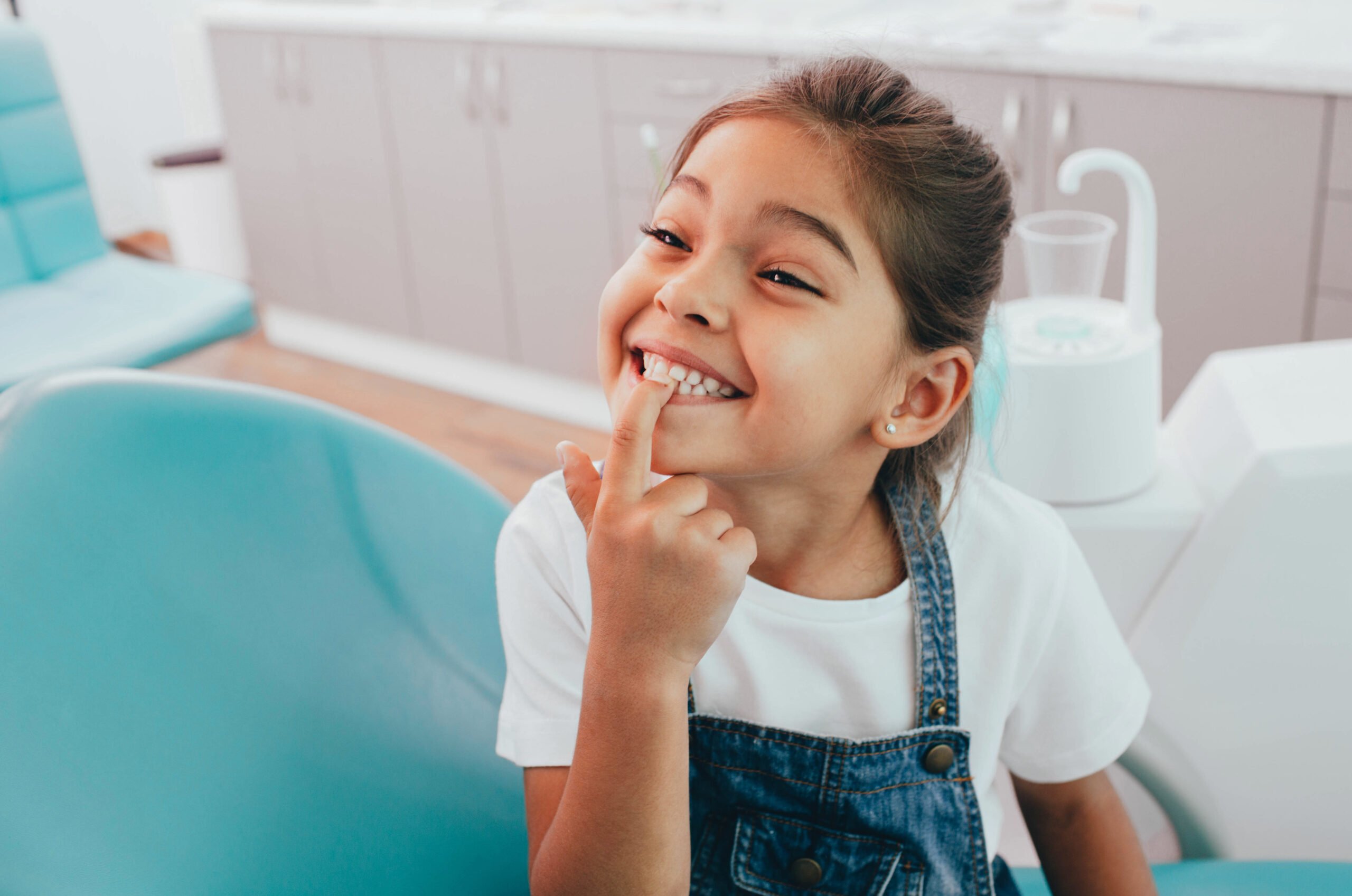 13 Jul

Children's Dentistry

Posted by: Jodie Blades Dental Nurse NVQ Level 3
Medically reviewed by: Dr Farnoosh Mimeh BDS MFDS RCS (Eng) General Dentist & Aesthetics Practitioner
The Importance Of Children's Dentistry
At Willow Tree Dental and Orthodontic Centre we pride ourselves on making all of our patients as comfortable as possible. This is especially important with out child patients, as instilling good Dentist relationships at an early age helps to eliminate dental fear and prevents the need for serious dental treatments in the future.
As a team of mums we are passionate about children's dentistry and have what it takes to make a visit to the dentist fun, not scary!
When To Start Visiting The Dentist
Children's dental exams assess their dentition for proper eruption, dental decay and the need for fluoride application and fissure sealants. Identifying particular areas that may require attention early, prevents the development of more serious dental problems later on.
We recommend that children attend their first dental appointment as soon as their teeth start to appear, just to check that the teeth are happy and healthy at this stage. We advise that children start attending regular dental appointments around 2 years old. This will allow your child to get used to the dental environment and we can advise you regarding your child's oral health, supervised brushing and eating habits.
Tooth Brushing And Eating Habits
Communicating with children at their level is something we have lots of experience in. We have found that having their friendly dentist explaining the importance of teeth brushing and why too many sweets are bad for your teeth, can help with the challenge we all face as parents to get our kids to care about their oral health.
If you are struggling to get your child to brush their teeth here are few tips that might help;
Try Disclosure Tablets – turning the plaque pink and purple helps children to really see those yucky germs on their teeth and let's face it turning your mouth a different colour is always fun.
Use an Electric Toothbrush – Kids love gadgets, so the idea of a new toy that helps to keep your mouth clean should help to encourage regular brushing. Electric toothbrushes make brushing easier too, you simply hold it against your teeth and let it do the work!
Brush their Toys Teeth Too – Keeping a spare toothbrush to give your child's favourite toy's teeth a brush too is a tried and tested method that kids seem to love.
Tell their Dentist – If toothbrushing or eating too many sweets is a problem at home you could let us know. We will make sure we communicate the importance of oral hygiene at their next appointment. We are also personal friends of the tooth fairy, so we could always talk to her for you too!
At Willow Tree Dental and Orthodontic Centre we care about kids teeth. Find Out more about the treatments we offer and book an appointment today!