22 Apr

Facial Aesthetics At The Dentist

Posted by: Jodie Blades Dental Nurse NVQ Level 3
Medically reviewed by: Dr Farnoosh Mimeh BDS MFDS RCS (Eng) General Dentist & Aesthetics Practitioner
Why Have Facial Aesthetics At The Dentist?
When you think of visiting the dentist you usual think of a scale & polish or a quick filling. But, at Willow Tree Dental we also offer a range of Facial Aesthetic Treatments.
There are a number of reasons you should choose to visit the dentist for your facial aesthetic treatment – here are our top 5.
1. Dentists Are Experts in Facial Aesthetics
Having trained for a minimum of 5 years, Dentists gain 3 key skills that are vital for performing these types of procedures; Clinical Dexterity, Artistry and Core Anatomical Knowledge. Making Dentists some of the best qualified in the facial aesthetic industry!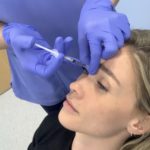 2. We Know Faces
Dentists have an in depth knowledge of the muscles, movement and nerves of the face. We know how the mouth, cheeks and eyes are all linked and how changes to one area can affect another. Administering injectable treatments are something Dentists are experts in. We have years of experience gently injecting anesthetic into soft gum tissue, making facial aesthetic treatments virtually painless with a Dentist.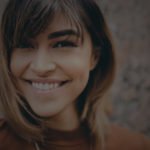 3. We Love Making You Smile
As Dentists we understand what it means to have a beautiful smile. We know it means more than just how you look. The benefit to a patient's confidence and self-esteem is something we have experienced first hand. We love being able to help our patients in this way. We consider the whole face when creating facial aesthetic treatment plans, ensuring natural looking results.
4. We're Safe
In 2016 The General Medical Council published new rules for doctors offering cosmetic interventions. A change we welcomed, to a seemingly ungoverned area of the beauty industry. Cross infection control and health and safety have always been an important consideration in the dental industry. We follow strict standards for cleanliness and patient safety.
5. It's The Perfect Cover
Most people that have anti-wrinkle treatments and dermal fillers want their results to be natural looking. And some don't want anyone to know they have had anything done at all! So when you tell your friends and family you've been to the dentist, no-one needs to know it wasn't for a routine check up.
Our Facial Aesthetics Consultations Are Free! Book Your Appointment Today!