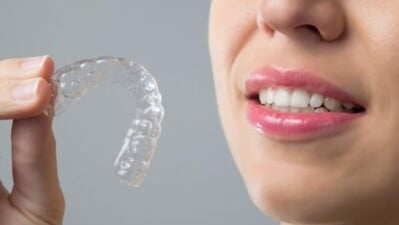 28 May

At Home-Braces | Are They Safe?

Posted by: Jodie Blades Dental Nurse NVQ Level 3
Medically reviewed by: Dr Jill Daus Specialist Orthodontist GDC: 208352
Are At-Home Braces Safe?
Direct-to-consumer braces or at-home braces are at the height of popularity; Thanks to celebrity endorsements across social media and expensive T.V adverts. But is this new way of straightening teeth actually safe?
Remote Consultations
Remote consultations in dentistry are an an excellent way of interacting with patients and offer a number of benefits. Especially during the recent pandemic. However, there is no substitute for a face-to-face consultation with a professional Dentist or Orthodontist!
A number of reports have suggested that providers of at-home braces are offering this treatments without a face-to-face consultation. Before having any type of Orthodontic treatment, you should have a full oral health examination to make sure your mouth is healthy and will respond well to teeth straightening. Going ahead with treatment with out this vital step is completely unsafe!
Potential Risks
One of the main concerns with these direct-to-consumer braces is patient safety! As Professional Dentists and Orthodontist we follow strict regulations in order to provide the very best and safest treatments. These seemingly unregulated at-home teeth straightening treatments offer little to no clinical supervision and patient safety does not seem to be a priority.
Another concern is that, these types of braces are aimed at people with minor Orthodontic issues. However, many people are using these them to try and correct more serious Orthodontic issues, this is completely inappropriate and can cause permanant damage to your teeth and gums. A full Orthodontic consultation before treatment will tell you exactly what type of correction is needed. And, at-home braces do not offer this!
The Importance Of Regular Orthodontic Appointments
Straightening teeth is a complex and intricate skill and should only be carried out by a qualified Dentist or Orthodontist. It is vital to the end result of your treatment, as well as your dental health, to have regular checkups with your Orthodontist throughout your treatment journey.
Typically, you will have an Orthodontic check up every 6 to 8 weeks. During these appointments we will keep an eye on your progress as well as your oral health. This means that any alterations to your treatment plan can be made, to prevent problems and ensure you get the result that you want. Something you do not get with DIY treatment!
Treatment At Willow Tree
At Willow Tree Dental And Orthodontic Centre we offer award winning Orthodontics. Dr Jill Daus is a highly qualified specialist Orthodontist who cares passionately about her job and her patients. She is extremely experienced and she is able to tailor your treatment to transform your smile quickly and discreetly. We offer a range of treatments including Invisalign! (the treatment that these at-home braces are trying to replicate!)
The cost of at-home braces is one of their key selling point. But, if you campare the overall cost of at-home and in-practice treatments there is very little difference. We also offer 0% finance over 12 months, making the best and safest treatment option more affordable.
However you decide to straighten your teeth we strongly recommend having a full oral health assessment before you begin treatment. Take advantage of our New Patient Offer which includes; A comprehensive exam and x-rays, for just £75! You can also take this opportunity to find out more about the Orthodontic Treatments we offer.