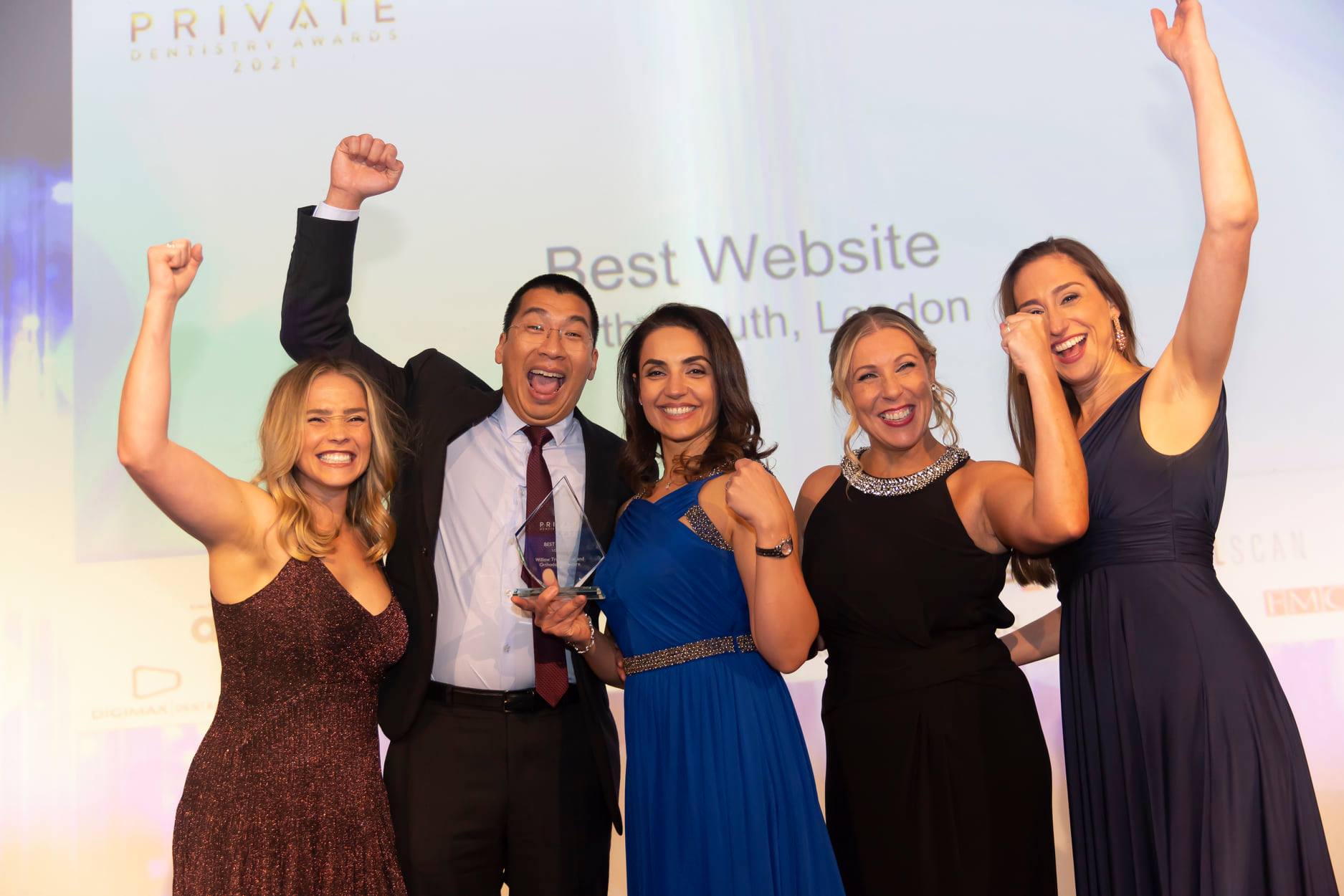 24 Nov

Winners At The Private Dentistry Awards 2021
The Private Dentistry Awards 2021 – Friday 5th November.
The Private Dentistry Awards 2021 was a spectacular event. With record numbers of attendees it was an achievement to make the shortlist.
But Willow Tree Dental And Orthodontic Centre walked away with another award to add to their collection!
Winners of Best Website! (this website)
Created and Developed by Jodie at DevelopDent and the fantastic team at EngineRoom, with detailed guidance from the practice partners at Willow Tree Dental and Orthodontic Centre – Dr Peta Leigh, Dr Jill Daus and Dr Farnoosh Mimeh. Everyone involved in creating this award winning website is extremely proud to have their hard work recognised with this award.
Well Done Team!